At WEATHERGOODS, we dream of greener, healthier and happier cities. Cities with less noise, pollution and CO2, where bicycles are the way to travel. 
We've taken our passion for city cycling and combined it with our enthusiasm for design and our Swedish heritage. The result is a collection of Urban Cycling accessories that combine signature Scandinavian minimalism with smart functionality. We design products for people who value quality, innovation and style and our goal is that more people will discover just how easy and comfortable it is to ride their bikes.
Smarter
When we design and develop our products, we always incorporate details and functionality that makes bicycling easier and better
Simpler
For us the choice should be simple: choose your bicycle …whatever the weather.
Stylish
Design and function should always go hand in hand.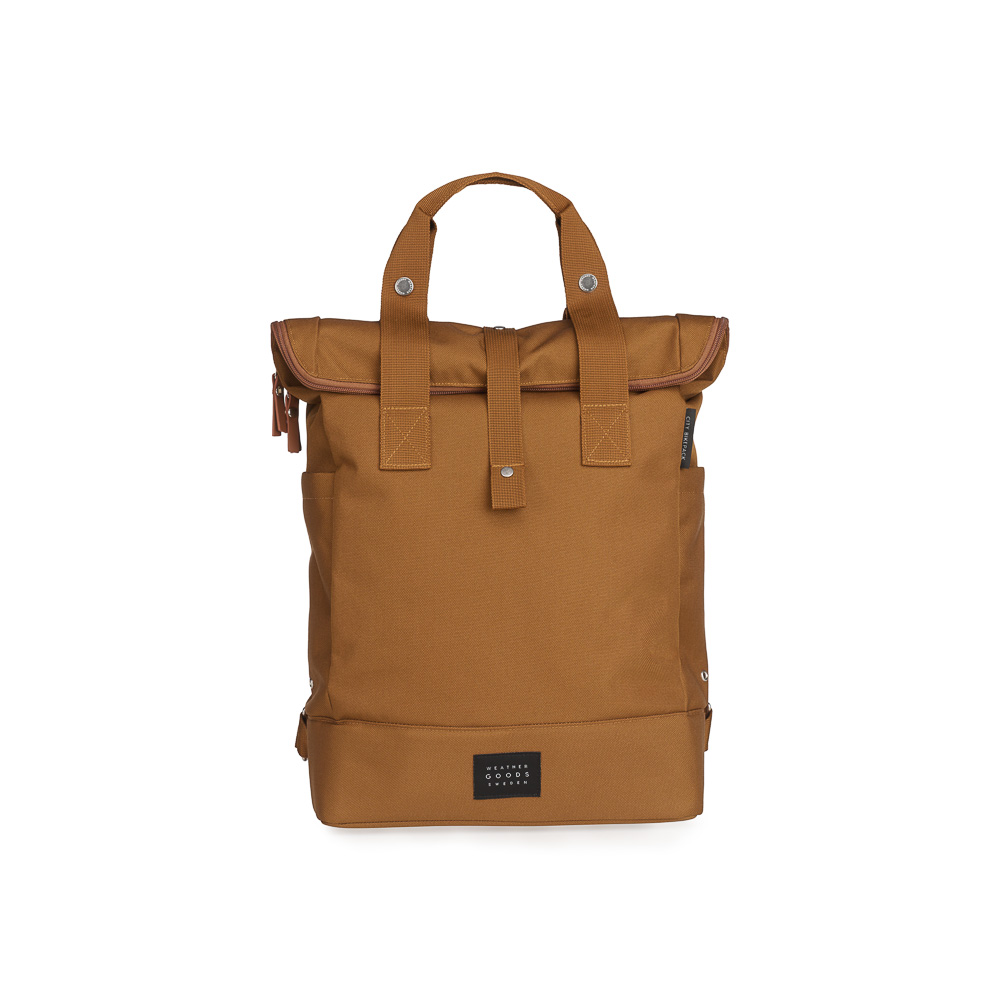 Quality
Longevity and premium quality are key when choosing materials. 
Durable
High quality brass hardware is REACH approved and industry leading YKK zippers for longer life. 
Timeless
Hard wearing, weather resistant Pu coated 16 oz cotton canvas and vegan Pu leather meet the needs of a cyclist and fashion conscious customers. 
As a small business dedicated to Urban Cycling, we do our best to show respect for the environment and the world around us. Making bicycle bags and accessories and encouraging more cycling is positive but it is not enough.
We are committed to making Vegan products that are cruelty free. Our polyester products are PFC free, our hardware is REACH certified. Our supply chains and factories are close together to minimise transport.
We are continually working towards better and greener methods to have least negative impact on our world.